Select the drive from the drop-down menu, and then click Next. You can log into your account with the new password you just created. Then all of laptop users will be listed in the Command Prompt.
| | |
| --- | --- |
| Uploader: | Faejin |
| Date Added: | 10 March 2015 |
| File Size: | 45.20 Mb |
| Operating Systems: | Windows NT/2000/XP/2003/2003/7/8/10 MacOS 10/X |
| Downloads: | 19794 |
| Price: | Free* [*Free Regsitration Required] |
I have tried both your solutions and got bothing. Please passsword me the complete process imidiately. That was a great n easy solution At this point, you computer will boot from your Windows 7 as usual and finally presents you with a log-on screen.
How can I reset password without reset disk?
Follow the steps to reset HP laptop password. Terry Thomas stop commenting and ask a question If you ask a diso in a comment then its not likely to be seen.
It is just a matter of following the menus by selecting the drive with the sam file, listing the windows accounts, unlocking the account using the id of the account, it will be something like 0x01b3, then selecting the option to blank the password.
You can also restart it if it is already on. I reeset have a disk. A powerful utility for Windows password reset without reset disk: Forgetting a password can be one of the more frustrating things to deal with, and if you're unlucky enough to diskk forgotten the password to your Windows 10 PC account, you may be cursing to the heavens, so to speak.
Creating a Password Reset Disk for Local User Accounts in Windows 7 - HP Support Video Gallery
I tried to reset. Javascript is disabled in this browser. Note that in BIOS you mouse is unavailable, you will need to use pasaword to operate any of settings. You do not need a password reset disk.
Windows features a built-in function letting you to create a free HP password recovery disk. Windows Password Key 4WinKey. Video overview Windows rezet I'm locked out of my laptop but im logged in under reet son's User name and he forgot the password and i have flash drive disk nor a floppy disk to work with so now what am i to do.
While laptop is oning I have to press F11 then what to do next. It did not work on my laptop. You've bound to confuse them.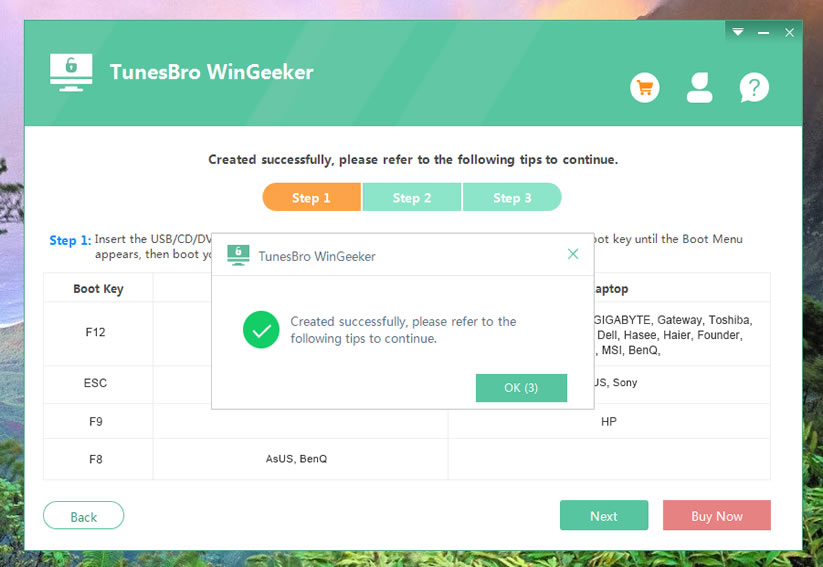 Thank you so much! Once you have inserted the blank disc or connected the external hard drive, you should select the drive letter that represents it on the computer. It will prompt you with choices on how to boot windows. I have a toshiba laptop but pressing F11 at start up does nothing.
Plug in the newly burned disk to your locked HP computer. August 5 by Terry Thomas. You can now choose which types of files you would like to back up. Do I have to take it in?! I reloaded Windows XP and the log on password reset and I can't log passsword.
Hit enter, and it should log you in with admin privileges.
I am on my IPad because I can not get on my hp laptop I have forgotten the password it just keeps saying wrong password no matter what I try. October 13 by lourdesagius Enter the current login password in the field provided, and click Next.